The Western Ghats is nurturing our Gods own country and even gave birth to many beautiful hill stations. Majority of people will choose a hilly destination for spending holidays as these places will have a wide range of attractions and adventurous activities to do. Moreover, going to the heights, the scenic beauty will be increasing. To unleash these riveting scenery and hidden treasures, people trek and rock climb. If lucky enough, watch of exotic flora and fauna is possible. In earlier times, families don't use to get involved in these adventurous activities like trekking and all but the tourism aspect has changed to a great amount that even kids are seeking for adventures in their tours. Holidays come only once and must be utilised maximum and must be such in a way that it should provide you with a self-confidence at last. Kerala is rich in vibrant mountain peaks and welcoming humans to touch its land. In the coming holidays, choosing a best kerala holiday packages for family to these mountain peaks destination is suggested. Tripping to places expect exploring new in that area. Just peep through the wonderful locations in Kerala.
Anamudi Peak in Munnar
The famous Anamudi is located in Munnar and is the highest peak in South India and of western ghats. While having a bus safari to the Eravikulam wildlife sanctuary, this verdant peak can be seen from far. Unfortunately, there are restrictions for trekking to the inner core and only people can trek to some level. Conquering this highest peak is actually not possible. Its elevation extends to 2695 meters above sea level or 8841 feet. The name meaning comes out to be elephant's forehead and is truly given. The elephant is the biggest animal on land and to reaching its forehead needs effort.
Anginda Peak in Palakkad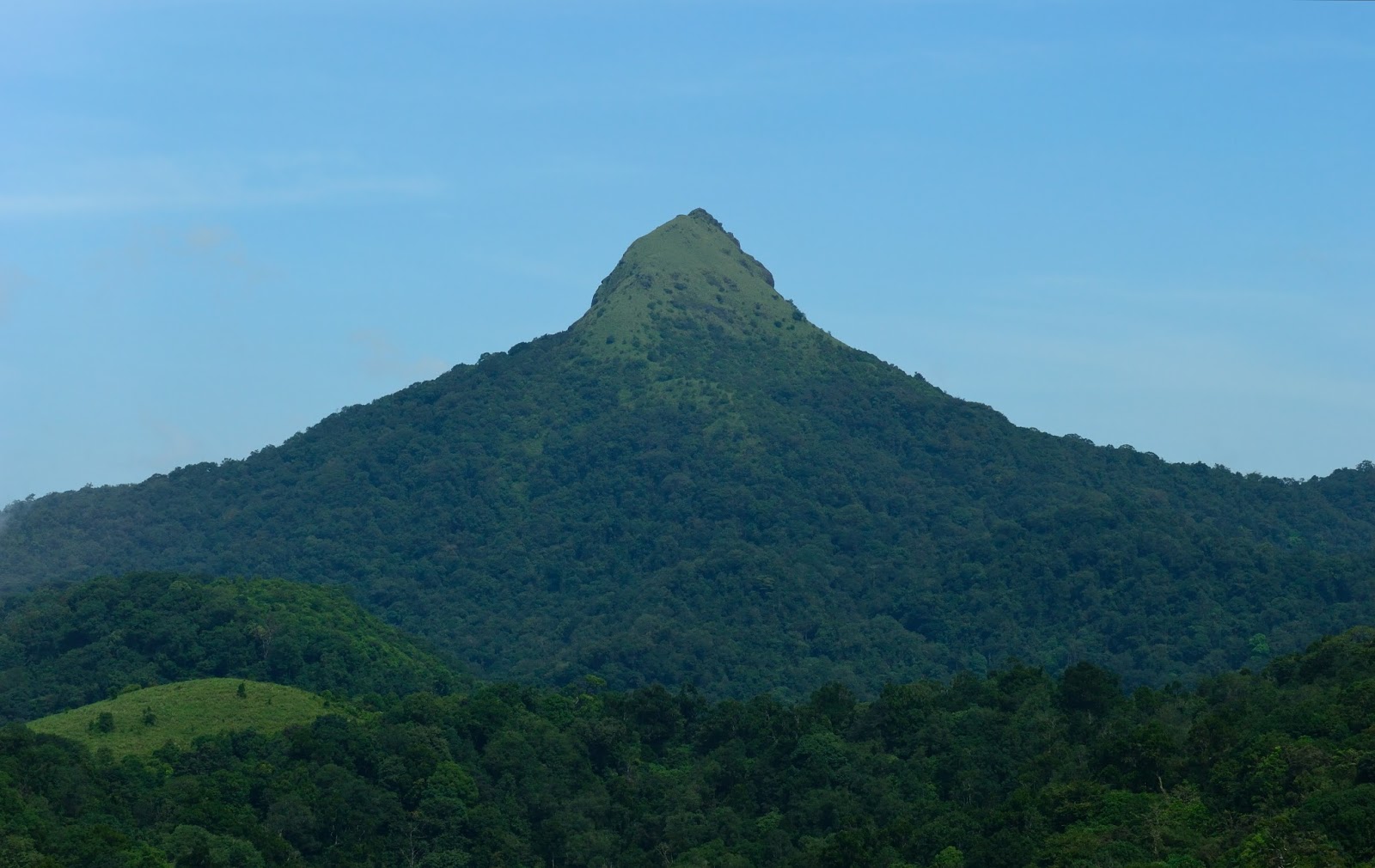 This peak is found inside the Silent Valley National park and is highest too with 7818 feet elevation. The peak forms the southern boundary of Mukurthi national park in Tamil Nadu. Shares a part to Sispara pass. One can observe the peak in Silent valley national park by entering the Sairandhri visitors gallery. Fro here an unobstructed view from 30 meters is possible. Inside the Anginda- Sispara pass, there are endangered Nilgiri- laughing thrush. If possible and really adventurous 4 days trek can be tried. The trek starts from Mukkali to Sairandhri, then to Soochipara and Palakkad to reach Sispara. From Sispara, Anginda peak can be reached.
Meesapulimala in Munnar

Most sought trekking location in Kerala and are the hardest too. The 8 kilometres of trek involves covering 8 hills in total. Very energy demanding trekking site but at the same time interesting too as you can pass by rhododendron trees and the valley. Lush green vegetation and vast stretched grasslands are prevalent in these hills. The hill peak resembles the face of a tiger and its moustache, hence the name. Meesapulimala stands about 8681 ft above sea level. Situated in Munnar and since Munnar is a popular tourist destination, Meesapulimala trekking is included in the itinerary of Munnar tours. Honeymoon couples can have a secluded stay in the single cottage close to a waterfall. A full day can be spent amidst utmost seclusion and watching star filled sky at night. An adventure and romantic trek will be presented by Meesapulimala expedition. Prior permission is needed from the forest department and while booking for Munnar honeymoon packages, taking the permission can be done simultaneously. The location can be accessed from any attraction of Munnar. On the course of the trek, there are small rivulets and streams. way back from the trek is by Anayirangal dam where probability to find elephants are more.
Paithalmala in Kannur

This is a small hill station in Kannur and is close to the borders of Kodagu forest in Karnataka. Paithalmala or infant peak is the highest peak in Kannur district and elevated to 4500 feet above sea level. A trek of 4 kilometres is needed to reach the grassland and from there 45 minutes of the trek offers wonders of the forest. Camping is allowed in its peak.
Agasthya Mala in Trivandrum

Agastya mala is the peak where the great sage Agastya has taken the long penance. It comes in Pothigai and having 6128 feet elevation. The advantage while trekking is that one can encounter almost 2000 medicinal herbs. From the Bonacaud estate in the downhills, permission must be taken. In the hills, there are settlements of Kanikkar tribes, the oldest tiger hunting folks.
Ambukuthi Mala in Wayanad

This peak is famous for housing the pre-historic edakkal caves and having an elevation of about 3280 feet above sea level. It is the popular peak in Wayanad and is associated with several myths.
These popular peaks in Kerala are best for trekking and wildlife watching. On climbing up the peak you will encounter which is more than your expectations.